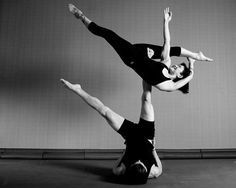 A real addiction ... Acro ... Yoga ... is a time of sharing, breathing and learning with a partner.
I discovered Acro in New Zealand, with Ilka, a German lady (base on picture).
This practice is wonderful when you practice with your partner, sensuel, a real understanding and respect and communion of two people through energy.
You can practice Acro Yoga all around the world and your weight do not have an importance as you are using the gravity to get someone to fly.
1. AcroYoga combines yoga, healing arts, and acrobatics.
2. All you need is a partner practice.
3. AcroYoga is for Every Body.
4. Size do not matters until you are not 2 meters high.
5. One must give to receive… and vice versa.
6. Express what you want.
7. Trust Communication = Community
8. Let go your worries and accept what you can do today